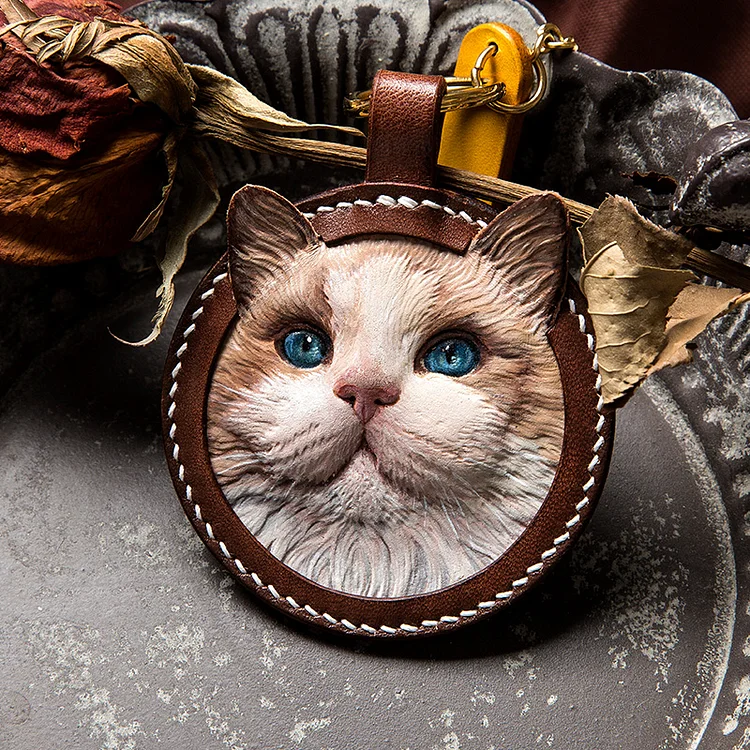 Welcome to Waltleather! We are a group of animal lovers that want to use our skills to help you cherish your special furry loved ones, our services include needle felted portrait sculptures; pet paintings, and leather handmade products. We want to use our creativity to build beautiful memories for you and your valuable pets!


The pet's face protrudes from the leather, and the ears protrude from the frame in 3D. The vivid pet will accompany you. Leather carving requires very good carving techniques and painting art to make very attractive works.


Description:
1. This is a handmade leather craving key ring for your lovely pets! It is a 3D leather key ring.
2. We hand carve the contour of the portrait on real leather and use high-end dyes to paint the color.
3. We will need you to send at least one clear photo for the handmade leather craving key ring, the product will be made based on one photo and other photos will help us for better observation on details.
4. We need 20-30 working days to finish your order, so we can make sure to provide good quality artwork for you. Your order will take 5-10 shipping days to arrive at your doorstep. please make sure that you accept it before the purchase.
5. Feel free to contact us if you have any questions! You can contact us on Ins: yo_delight_for_your_pet. Email: support@waltleather.com.