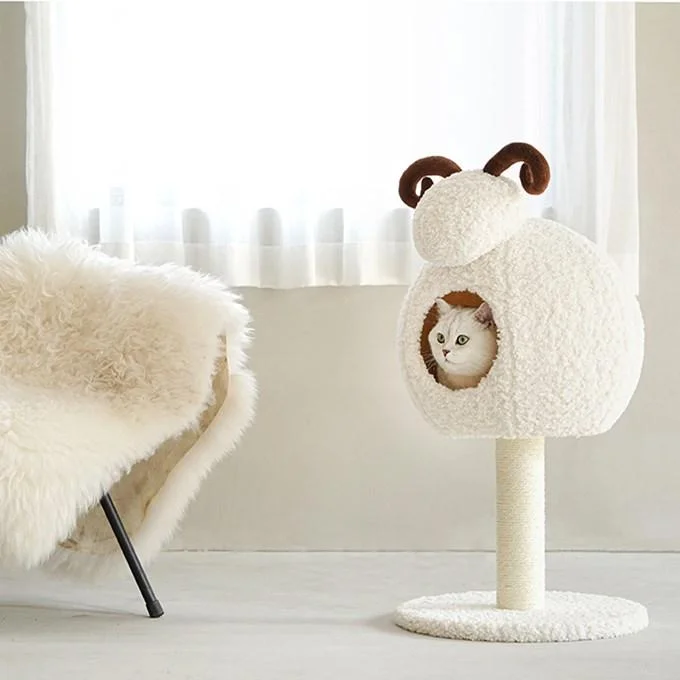 Spired from the Baobabs in

Madagascar

Stable Base and Poles, suitable for kittens and cats who couldn't jump so high
This cute cat climbing tree allows cats to scratch, climb, move, and jump and protect their furniture and walls. Different from other cat trees, our products are more attractive and durable
Our cat climbing frame is made of highly qualified harmless wood and wrapped by hand with a natural sisal rope. The shape is vivid, attracts the cat's attention, and is very healthy for the cat's paws. Natural rope is completely harmless to cats
The design is simple, and the installation can be completed very soon, you can easily create a funny cat gym. If your cat is too fat, This cat tree will help him to lose weight

Product Measurements:

| Style | Length | Width | Height |
| --- | --- | --- | --- |
| M | 15.7 | 15.7 | 27.6 |

*This data was obtained from manually measuring the product, it may be off by 1-2 INCH (2-3CM).