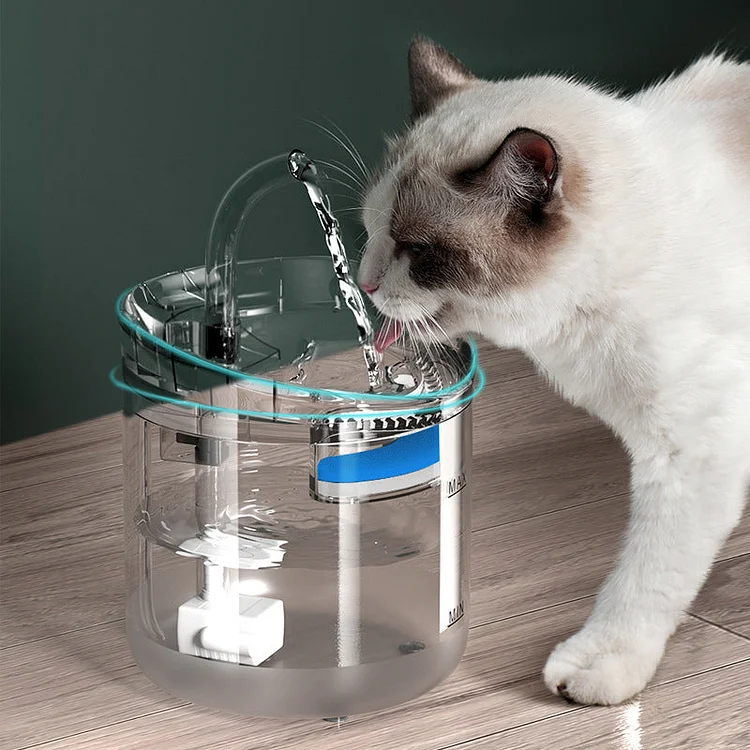 Large Capacity - 2L large water capacity is suitable for different ages of cats, dogs, and multiple pet households. No need to replenish the water frequently, the storing water can last about 1 week. Therefore you could go out for a few days without worrying about your lovely pets. Besides, it is recommended to clean the water dispenser for about 7 days.
Encourage Drinking - Your pets will like to drink water with our pet water fountain. This cat water fountain is equipped with a faucet and spring surge modes which are matched with the drinking habits of cats, dogs, and other pets.
Design Concept - Round shape design, which your cats will not be hurt. Visible transparency water tank, it is easy to know when to clean and change the water. So that your pet can always drink clean and healthy water. Component structure, easy to install, easy to clean.
6° Slope Design - Easy to wash away the floating hair and dust in the basin, more suitable for pets to drink water, to reduce pressure on pet's cervical spine.
Specification
Max Output: 200g
With Water Dispenser: Yes
Power Source: CHARGE
Min Output: 50g
Color: Fully Transparent
Fountain Size: 16.5x16.5x15.5cm
Maximum Capacity: 2L/67oz
Material: Food-grade PC+PP