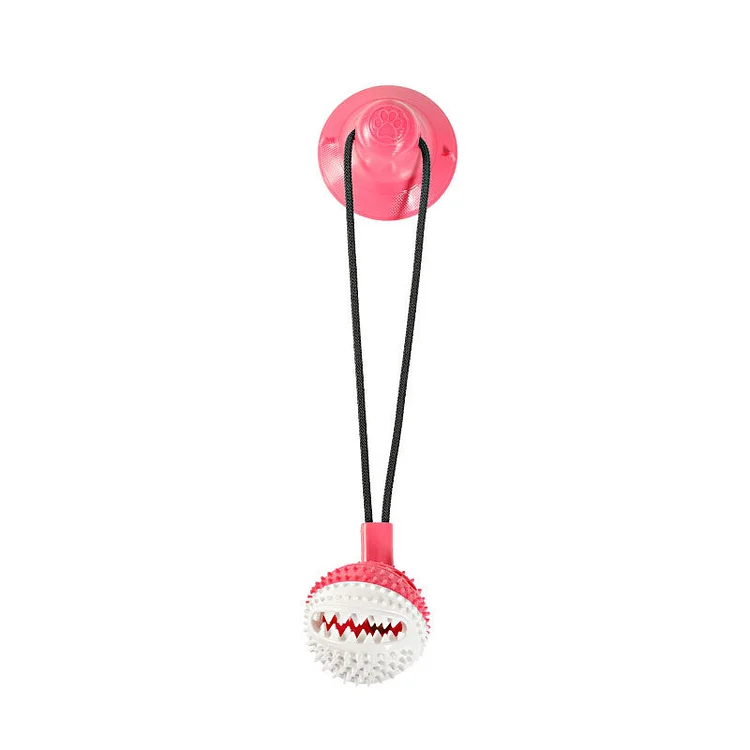 A MUST-BUY TOY FOR YOUR DOG!
This suction cup dog toy is going to keep your dog busy for hours!
Just stick the suction cup to any flat surface and watch your dog play with the bouncy ball for hours, just like tug-of-war.
Designed with you in mind, our toy is perfect for busy pet owners. Use anywhere around the house, simply find a clean flat surface, push the suction cup on, and enjoy watching your dog tug and play.
The chewing and pulling action helps clean your dog's teeth while also releasing aggressive behavior without causing harm.
Tough and durable, the toy made from durable materials that are safe even for the most aggressive chewers.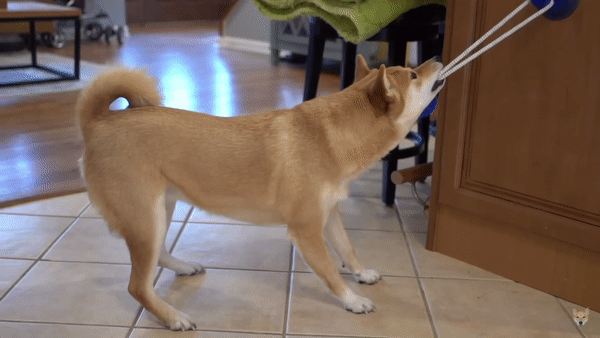 Features:
🐩 【Strong suction cups】: The powerful suction cup with durable soft rope can adhere to the floor firmly and not let dog tug to open it easily. It can improve your dog's intelligence and be convenient to train your dog.
🐩 【Interactive Toy】: Just throw the treats ball with the squeaky bell to hit the ground and it will bounce high, which will relieve the loneliness and increases the intimacy of dog and owner.
🐩 【Reduce dog's destructive behavior 】: The suction cup dog toy is suitable to play with your dogs in the yard, home or park, which keeps your pet away from the furniture, protect the home shoes, socks, sheets, sofa from being bitten.
🐩 【Teeth Clean Toy】: This pet bite toy designed for dog teeth grinding. Long elastic thorn can clean dog's teeth and massage gums, reducing plaque build-up and preventing gum disease, improve the dog's oral health.