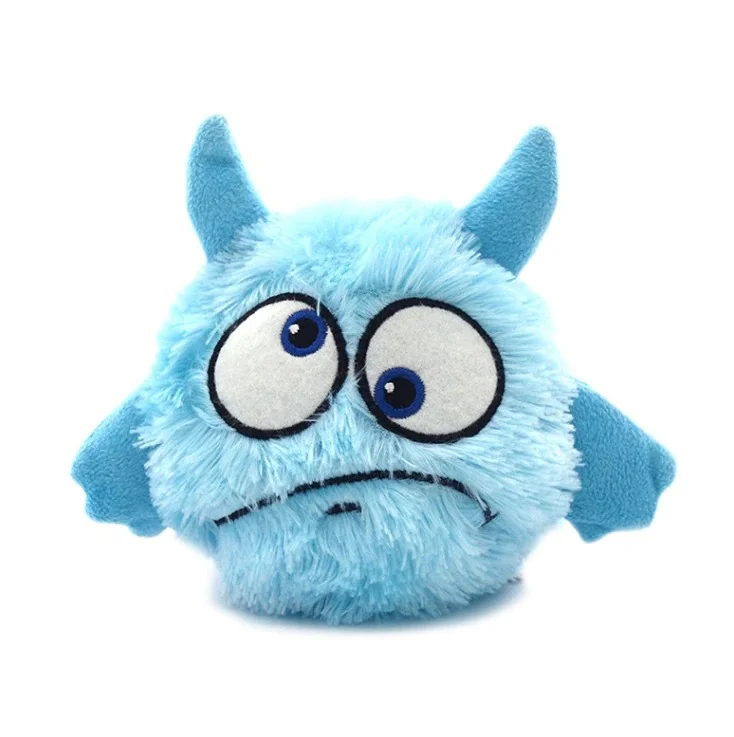 Features
🐾Auto Bounce & Squeak - The Interactive dog toys will auto makes dog sounds and in shaking motion by random for 12 sec when turn on. And it will activate again by shaking or powerful touching, could help the dog exercise more and have fun.
🐾 Interactive Funny - Cute Ball with dog growling sounds, bounce and shake motion sensor with dog. Puppy will feel it not just a quiet doll and extremely excited to chase, bite, chasing and running.
🐾Washable & Replacement - The cute plush cover can be washed. longer use time, and reduce dog sick when it become dirty, you can open the velcro of plush cover, take out the ball and wash the cover.
🐾Keep Pets Entertained & Exercised - Dog likes run to Scratch the Plush bouncer ball. The ball will accompany your dog when you are not available, also could help the dog exercise more and have fun.
🐾Powerd By 3xAAA Battery (not included)
How to use
Open Plush Nylon Sticker Cover, take off the ball device
Remove insulating strip and press switch button
Press the button and shake aggressively to activate the device.
(If it does not activate press the botton and shake again).
Put the ball back to the cover more and start playing
The ball will stop automatically after 15-20 seconds and motion activate again by shaking or powerful tapping.