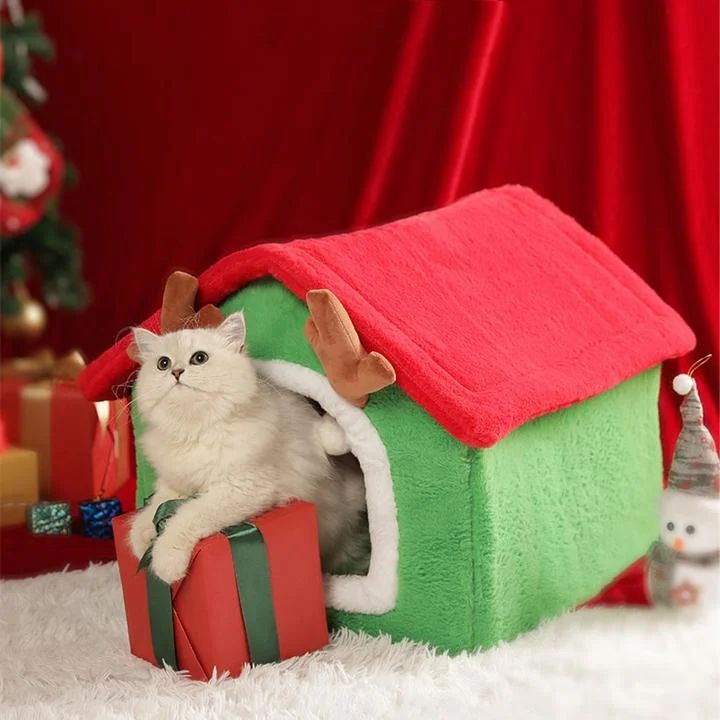 EASES ANXIETY:

Raised rims that "protect" your dog which has a positive effect on your dog's nervous system calming their sensory behaviors and providing comfort when they need it.
DRUG-FREE REMEDY:

Natural remedy that reduces stress for s

eparation, Thunderstorms, Fireworks, Travel, Vet visits, loneliness, and reactivity.

STYLISH:

No longer an eyesore, our minimalist design, and sophisticated colors ensure our beds blend into the style of your home.
PET-SAFE:

Anti-bacterial faux fur and durable nylon combine to create a comfortable and hygienic place for your dog to sleep.
Suitable for Christmas occasion: Perfect for photoshoots and Christmas parties. Looks stylish and cute at Christmas. Make your pet stand out from the crowd.
Size:
S: 43 x 36 x 34 cm
L: 53 x 43 x 46 cm