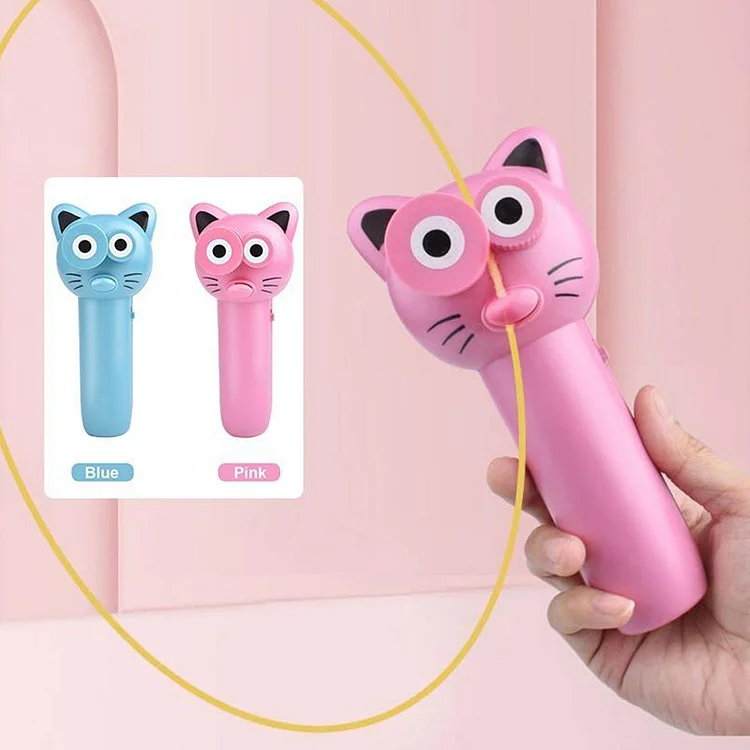 Pet Stress reduction starts with having a rope launcher
High-speed dual-motor rotation speed faster, high speed can make the rope in the air when flying in static can make a variety of different forms.
Linear Toys One of the cat's favorite toy types.
The line that keeps wiggling will attract cats very much.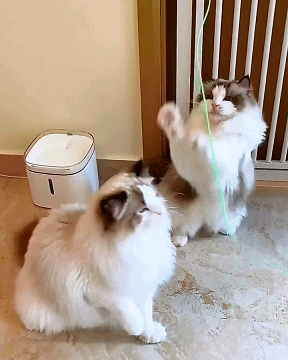 MAIN ADVANTAGES:
Attractive.

The swinging rope can attract the attention of cats.

Release the pressure.

Toys can let cats do some exercise which is beneficial for their health, and it can ease cats' unhappy mood and release the pressure.

Safe and non-toxic.

Made of cotton plush that is safe and non-toxic for your pets.

Durable.

Made of high quality and durable cotton plush that is perfect for biting, chewing, and kicking.
Three simple steps to easily start casual stress reduction
Loaded with three No. 5 batteries (one hidden inside)
Put the rope into the large rotor
Then set into the bottom hook
Open the side switch can be