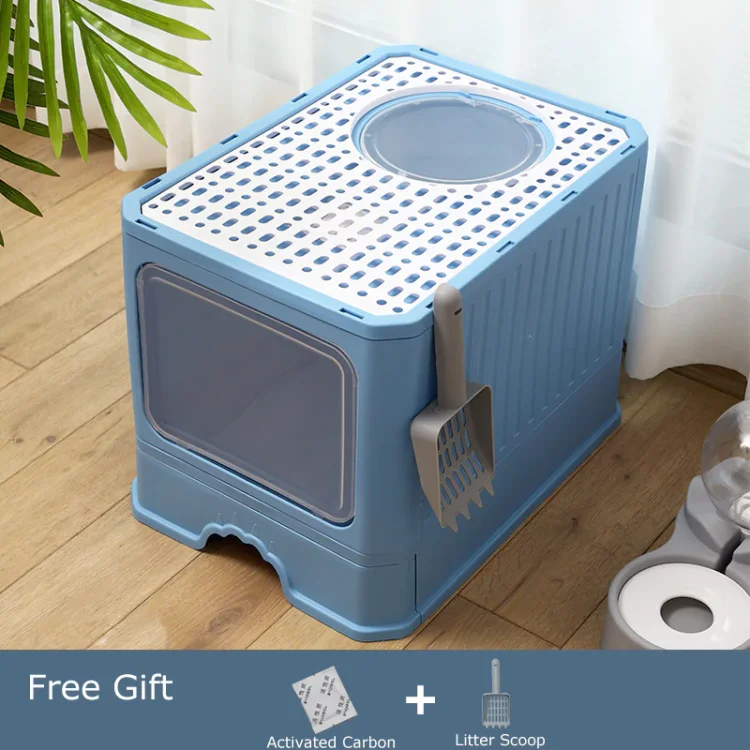 Extra Large Foldable Cat Litter Box with Lid, Cat Litter Scoop Drawer Design Low Tracking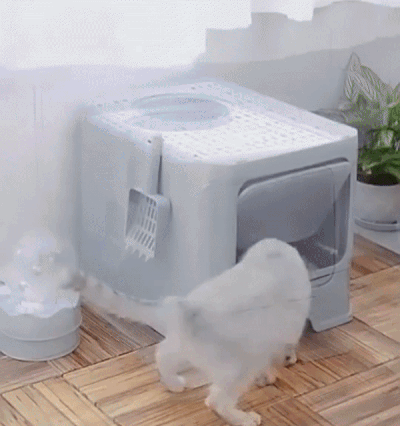 This litter box is suitable for cats of all breeds. The large space gives the cat a comfortable environment and is more conducive to the cat's physical and mental health.

This design of the cat litter box avoids the disadvantages of the ordinary cat litter box in the past.
Our litter box is equipped with a litter scoop, which can be hung on the side of the litter box for convenient use.