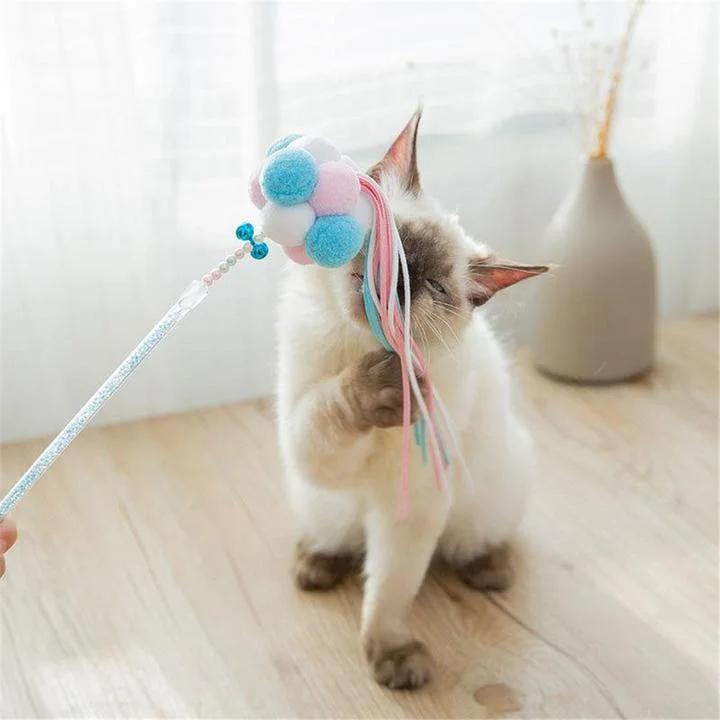 Owners can interactively engage their cat with this teaser toy featuring colorful pom-pom balls. Build trust and companionship between you and your cat. Excite your cat with the attached bells and guide them to flip, jump, pounce, chase, and prowl after the cat teaser toy, promoting a healthy and active lifestyle.
Interactive pet toy for owner and cat, build trust and companionship.

Plush ball and long tassels that are safe, attractive, and fun.

Attached are bells and colorful designs to attract attention.

Train cat's natural instincts, keeping them engaged and active.
- Material: Polyester.
- Product Dimensions: 35x10x10cm/13.8 x 3.9 x 3.9 inches ; 1.6 ounces
- Package Including
1 x Fairy Teasing Cat Wand