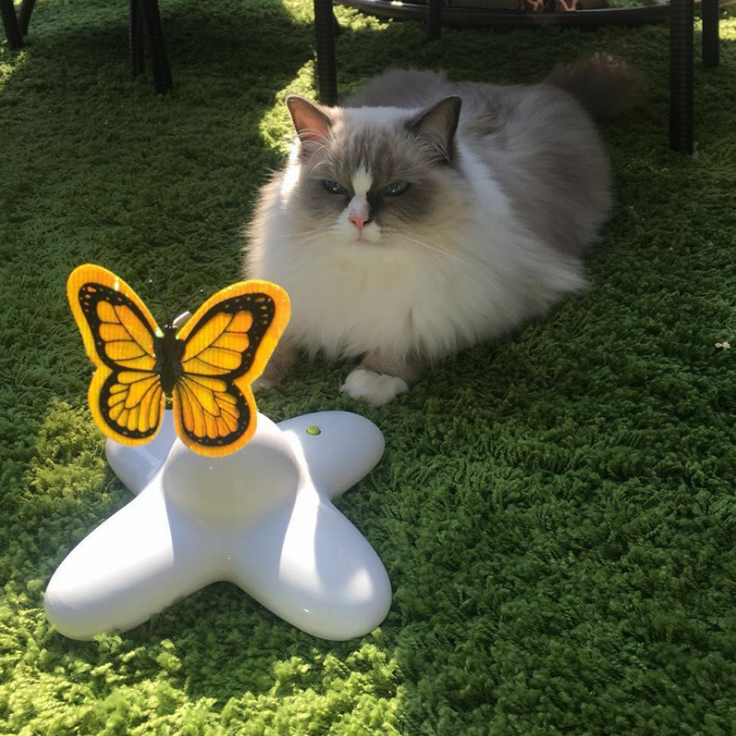 Activate your cat's prey instinct with this interactive fluttering butterfly cat toy!
Cats love to prey on the busy butterfly toy.
When activated, the butterfly attachment starts rotating 360 degrees while fluttering to captivate your cat. This is the ultimate toy for adding much-needed exercise to your feline's routine in a fun way!


Features
Interactive. This butterfly teaser toy can activate your kitty's prey instinct for rewarding interactive playtime sessions.
360-degree rotation. The flash butterfly can rotate in 360 degrees and your cat can play with it even when you are away.
Realistically mimics butterfly movement
Latest motion technology
Two premium butterfly attachments included
Battery efficient
Safe & durable
Easy to use

Specifications
Base size: about 20 x 20 x 8.3 cm / 7.8 x 7.8 x 3.2 inch
Butterfly size: about 5.5 x 5.5 cm / 2.1 x 2.1 inch
Weight: about 300 g / 10.8 ounces
Power: 3 AA batteries