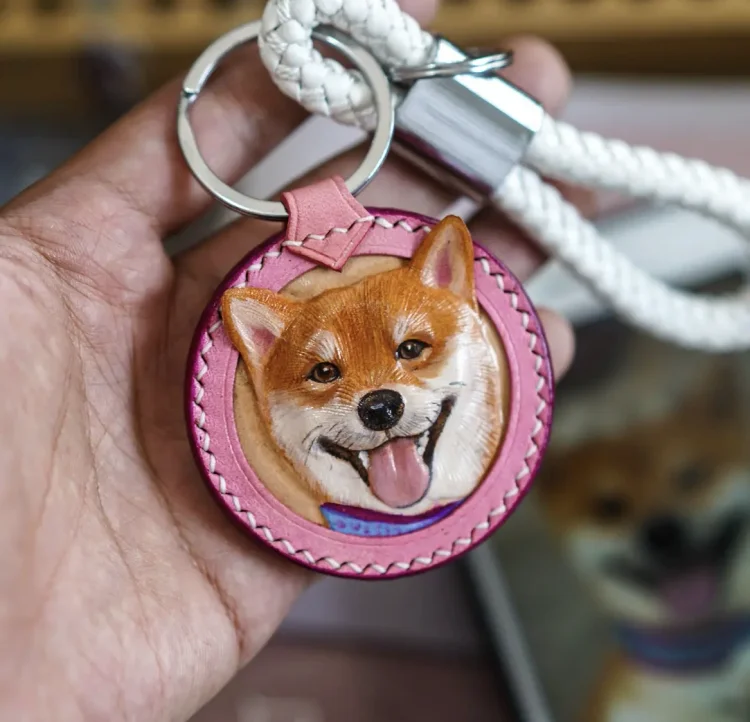 The bond between each pet and its owner is unique. The happiness that pets bring to each person is not to be rewarded. Choose the perfect leather sculpture gift to keep your dog by your side forever or to honor their memory.

A leather carving pendant can be used as a car hanging bag hanging
Using the first layer of cattle acquisition carved and produced
Information such as the pet's name and birthday can be provided and will be engraved on the back
The diameter of the circle:6cm or 7cm

Tips:
1. Order process.
(1) upload a photo of your pet on the home page of the product
(2) leave the information that needs to be engraved on the back (such as name birthday, etc.)
(3)Confirm the information to place an order
(4)Wait for the product
(5)Customer receives the leather carving products
2. Please try to choose a clear picture of the pattern without blocking or filtering, because it is hand-carved, the carving teacher is carved with the naked eye, so the clearer the picture made out of the finished product is better.
3. The production date of the carving: because it is hand-carved, dyed, sewn, often a long period of time. In addition, the same period will have a lot of orders needed to carve, so if you place an order, the single period will be in 4-6 weeks or so of time.
4. On the return of the store no 7-day no-excuse return service, you placed an order can not be refunded, because we will be each customer's information requirements note pattern into the database, and under the good leather waiting for the production.