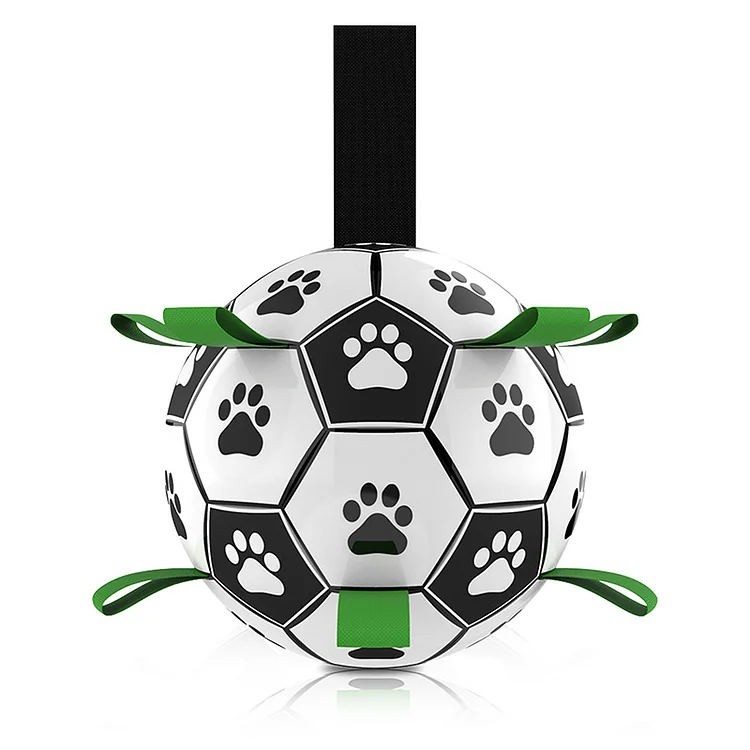 Durable & Soft
: The dog ball is made of premium PU that is the material of a standard soccer ball. The dog football is durable yet soft on dogs' teeth, jaws, and mouths. It is also easy to clean, unlike many plush dog toys that harbor bacteria over time.
Upgrade Interactive Dog Toy
: Dog paws are printed evenly on the dog toys ball to attract dogs' attention. There's a longer strap for people to hold onto the ball, making it a great interactive dog toy to train your dogs.
Ultra Bouncing Ball for Water Play
: Adopted the lightweight, buoyant design, QDAN soccer ball for dogs can be played in the pool, lake, and beach as well. The grab tabs dog soccer ball is meant to keep your dog entertained, active and help human beings and dogs stay engaged.
PUMP & Needle Adapter Included
: The balls for dogs comes deflated. There's a needlepoint adapter and a pump inside as well while other items in the same market only include a ball needle.