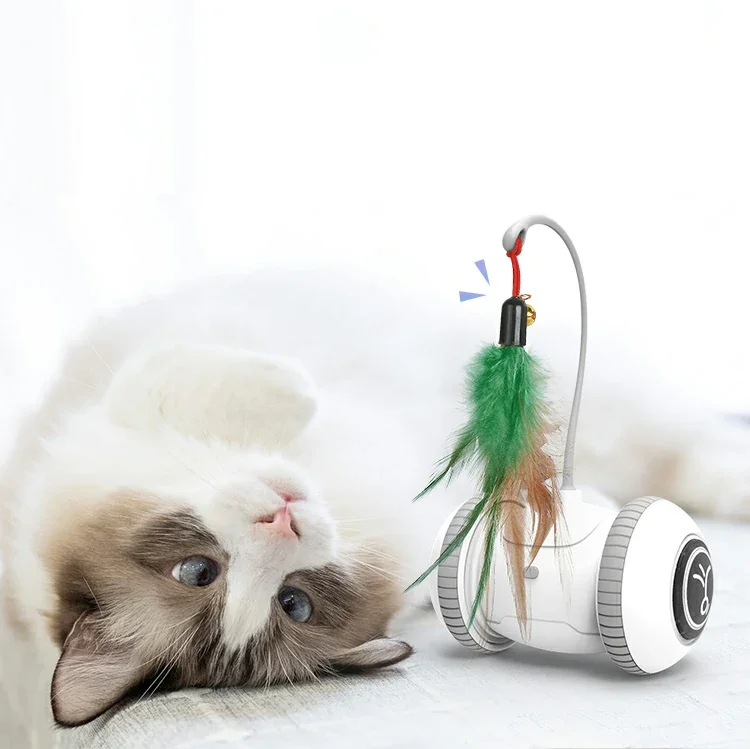 Dual-mode and tease the cat stick of the fancy way to tease the cat a variety of interesting design, 360 irregular rotation automatic standby intelligent wake-up.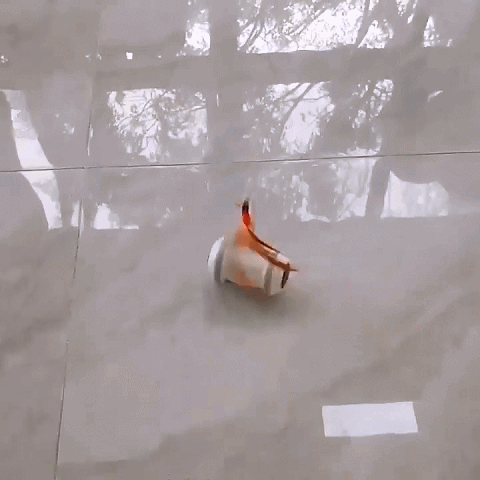 Features:
1. Smart Track; 2. Free up your hands;
3. Smart Sensor; 4. Changeable cat stick;
5. Automatic standby; 6. Smart Wake Up.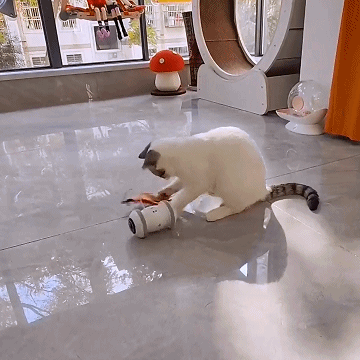 Change direction rolling device automatic walking mode, encounter obstacles will automatically change direction, do not worry about the toy staying in the corner.
Dazzling light a key to turn on after 3 minutes of work without work automatically standby induction activation, no need to manually shut down.
Magic temptation to attract cats small can, cats like to chase the sound to hunt curious to release the wild nature of cats.
The intelligent sensor head can sense the cat, the cat touch or run around to play can activate the product.
360 irregular rotation walking cats can entertain themselves all day built-in intelligent chip program control, automatic irregular walking after the start so as to attract the attention of the cat.
Playful and bite-resistant teaser stick joyful pampering good self-healing teaser stick can withstand the cat's crazy bite but also can be replaced, do not worry about the teaser stick is broken can not be used, so that cats enjoy the playful.