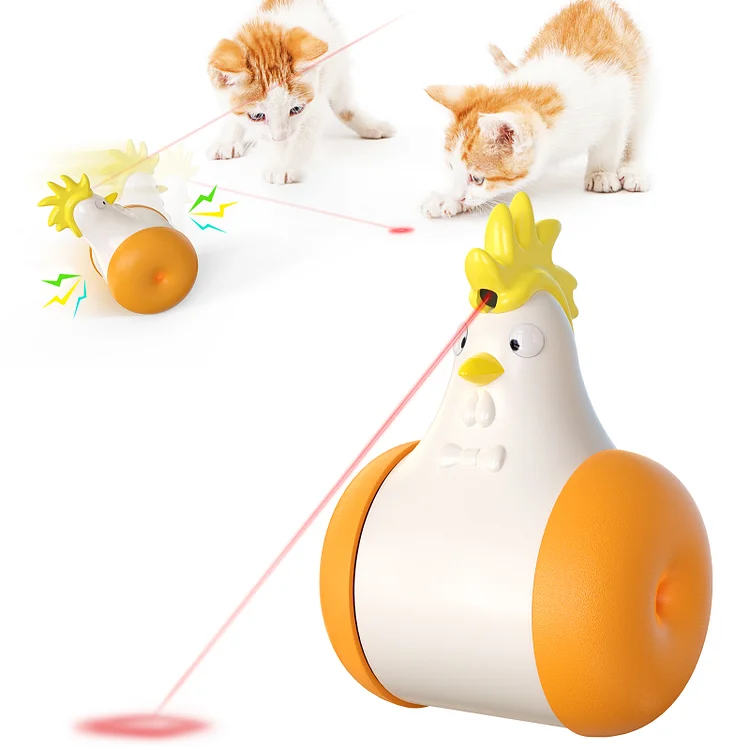 This product is a multifunctional electric cat toy, which integrates multiple functions such as infrared light, squeaking, catcall, self-weight balance movement, swing forward and backward, etc, which can effectively attract the cat's play interest.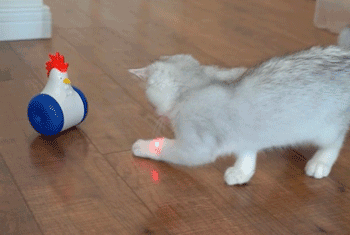 DESCRIPTION :
Interactive infrared: The product has an automatic sensor switch function. When the cat touches the toy, the toy will swing back and forth. The head of the toy will emit infrared light to attract the cat's attention, and at the same time, it will make a slight click sound. When the toy stops swinging, the infrared cat light will stop synchronously
.
Catcalling device: This toy has an independent cat calling device switch. When it is turned on, the toy will make a special sound, to call nearby cats, which is practical. If your cat is naughty and leaves your sight area, you can use this function to call the cat back.
Self-weight balance movement function: This product adopts a self-weight balance system, which will move by itself when touching, and no electric drive is required.
Easy to use: This toy is made of environmentally and healthy ABS, strong and durable, and will not be damaged by pets. The use process is simple, and this product can be used for a long time.
FAQ:
Q: Will my cat be interested in this toy?
A: After our long-term testing and verification, all cats will be curious about the toy. This toy can be used by cat alone or by multiple cats at the same time.
Q: What size of a cat is the toy suitable for?
A: This toy is suitable for cats of any age.
Q: Does the toy need to be powered on?
A: Yes, this toy needs to be used after charging up.
Q: What's the material of this toy?
A: This toy is made of healthy ABS material.
Q: How long can the toy be used?
A: The toy can be used for a long time and the quality is very good.
Q: Does the laser hurt the cat's eyes?
A: This laser chicken toy will not harm the cat's glasses. Because the laser we use is a laser that is safe for cats, and the laser is launched by the cat's touch, and will not directly hit the cat's glasses. The launch time is also very short and will not cause damage to the cat's eyes.
PACKAGE INCLUDES:
Laser Cat Toy *1