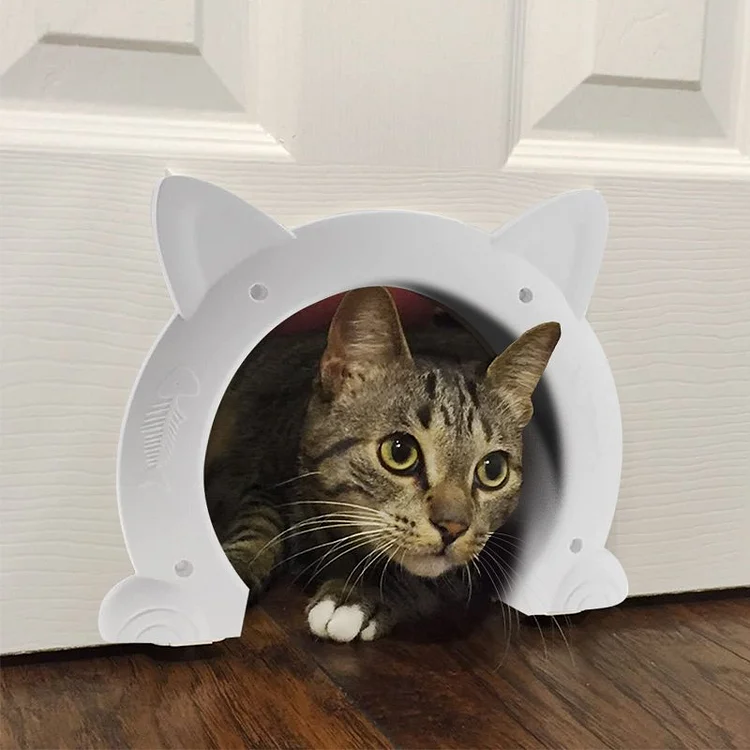 Leave an interior doorway for your cat so they will
never
be accidentally forgotten to
find litter or food
in the room.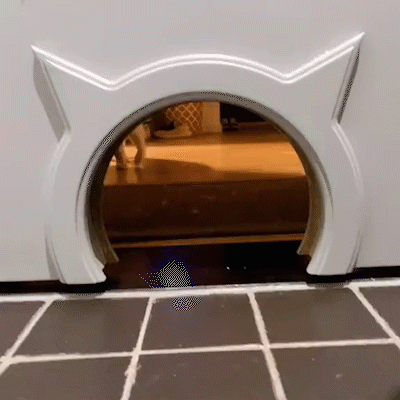 The Interior Cat Door Hidden is the safest and cutest way to let your cat in and out, of closed doors.

Smooth, Wide opening
allows your cat to pass through SAFELY, without tails getting snagged or caught up.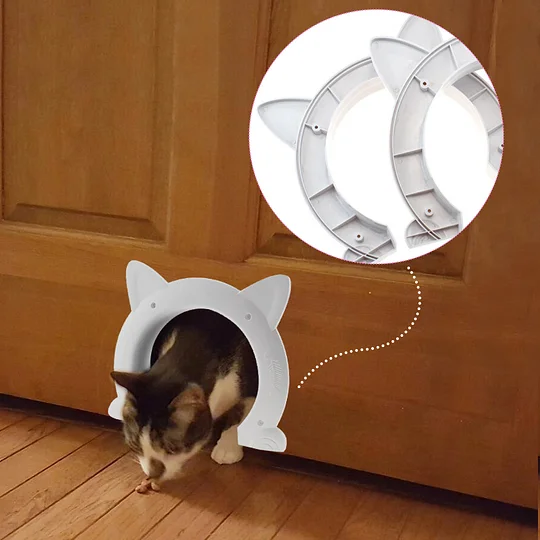 Comes completely finished in a beautiful semi gloss white, or you can easily paint it yourself, to match your homes decor.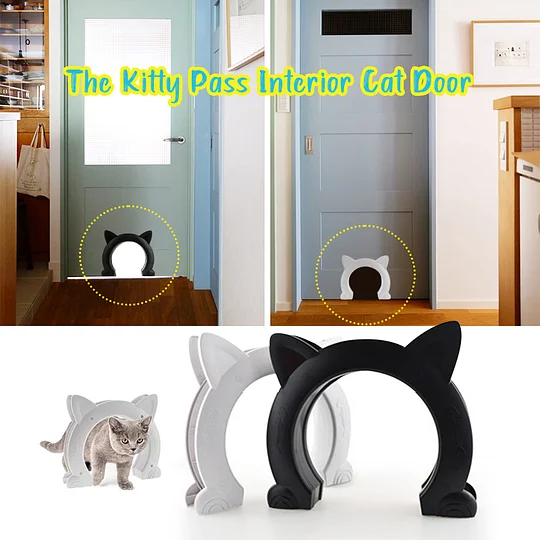 Pass through opening is 7 1/2" wide and 6 1/2" height and can be used by all cats up to 20 lbs. Easily fits all standard (hollow and solid) interior doors with sizes, 1 1/4" to 1.75" thick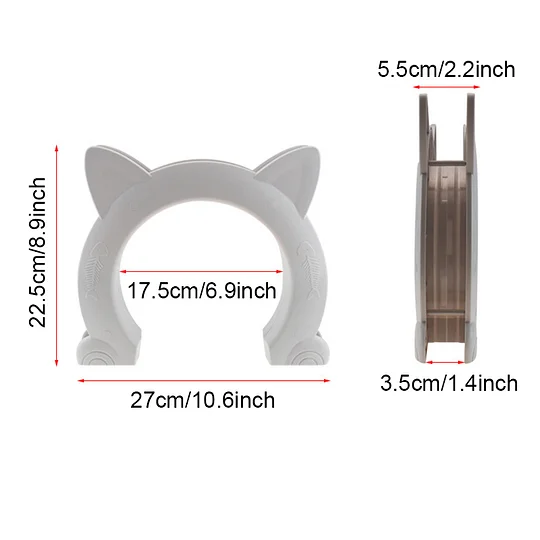 Product Information
Material: Composite Eco-friendly PVC
Weight:

‎6.4 oz / 180g