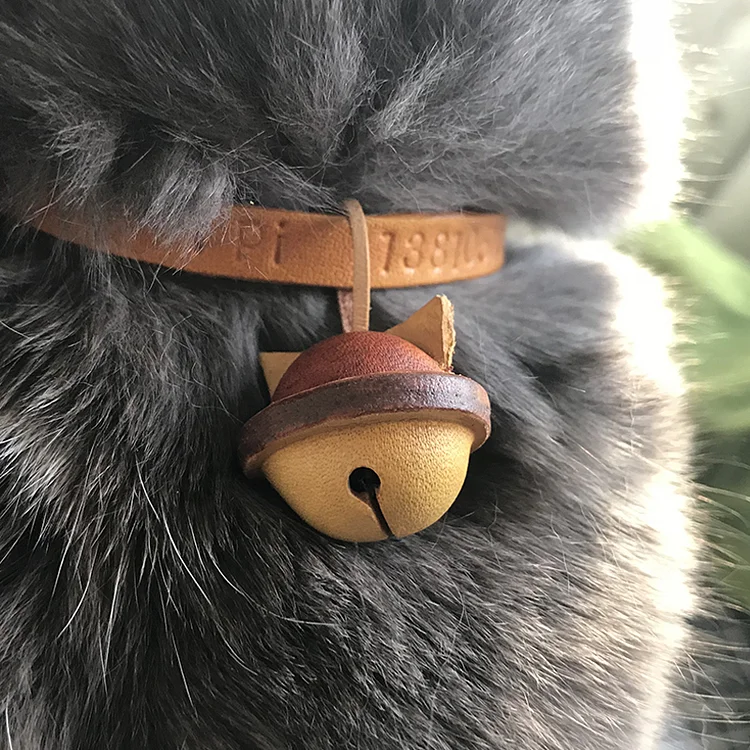 The cat collar range embraces classic retro styling with its attention to detail and quality design. Available in a range of shades that both pop and enhance the cat's natural coloring, these beautiful leather collars add a touch of glamour to any feline.
The cat collar is made of the first layer of cowhide vegetable tanning. After the tanning is completed, it is not painted, so the surface of the leather body retains the grain and luster of the leather itself, which is natural and unique. Its grain retains the natural texture of the leather and has a beautiful personality. The texture is soft and light, and the leather will become softer and more translucent with the use of time.

The cat collar needs you to provide the cat's name and phone number, we will engrave the information on the collar.



Note:
* We need about 5-10 working days to finish your order, so we can make sure to provide good quality artwork for you(Not including delivery time). please make sure that you accept it before the purchase.

*

Feel free to contact us if you have any questions! You can contact us. Email:

support@waltleather.com.


Alt