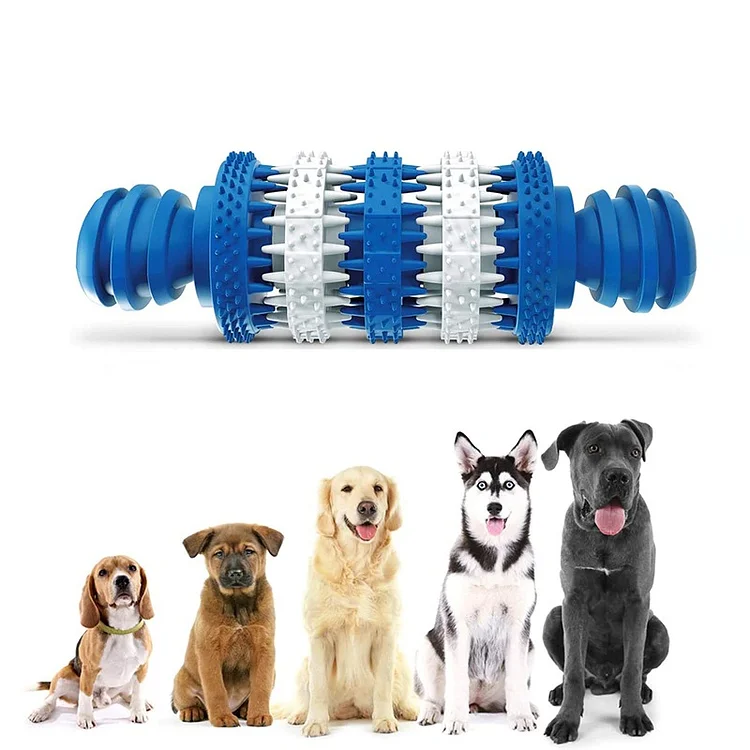 [UNIQUE DESIGN FOR BETTER CLEANING]
- The shape of a bone dog chew toy is definitely attracted to the dog's interest. 5 gears that can rotate 360 degrees and 3D particles on the surface are a great way to clean the dirt and stones in a dog's teeth, keep dog teeth clean and prevent other gum diseases, help prevent your dogs from bad breath and periodontitis caused by poor oral hygiene.
[MOST AGGRESSIVE CHEWERS APPROVED]
- This tough and indestructible dog chew toy has been tested and approved by German Shepherds, Pitbulls, American Foxhound, Mastiffs, Alaskan and many other aggressive chewers. Suitable for small, medium, and large dogs in any breeds.
[ATTRACTIVE MINT FLAVOR]
- This dog chew teeth cleaning toy contains a delicious mint flavor that dogs will love. Stuffing some butter or peanut butter and freeze will increase more interest. For your dog's hygiene, we sincerely suggest cleaning and replacing them regularly, the toys are easy to clean too. Just rinse with running water