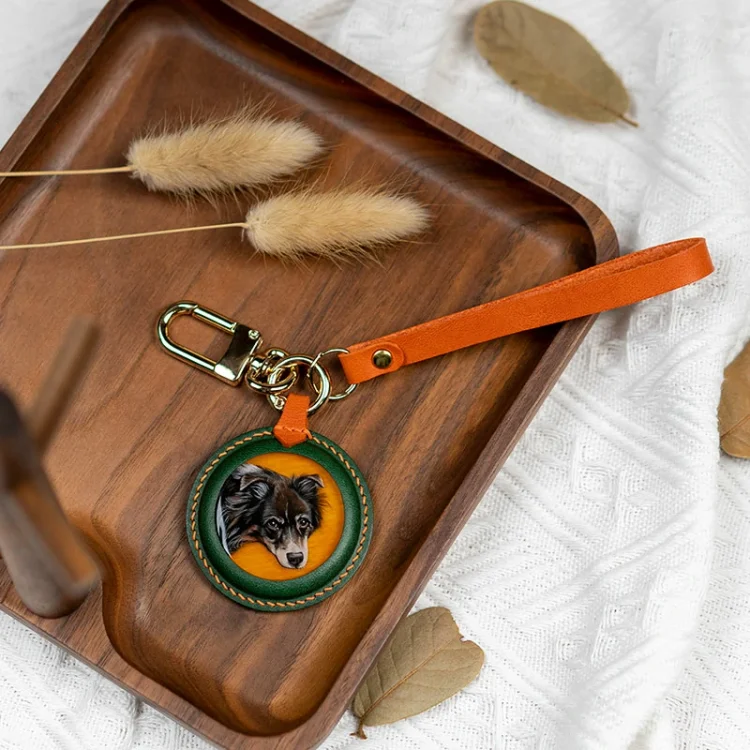 Keep your loved pets close beside you!


Get your or your loved ones' pets engraved on a personalized keychain! Perfect gift for any holiday, birthday, or celebration!
Every keychain is made to order, engraved, and handmade.


• DESCRIPTION •


Our personalized pet photo keychain features your pet or a loved one's pet portrait, engraved on this special personalized gift! Get the names of the pets engraved as well!
Gift this personalized keychain to your loved ones so they can show off their adorable pets to the world or remember them as a pet memorial! Enjoy this yourself to have your own loveable pets never leave your side.
About the maintenance of small pendants:
(1) Drawing core. Because the painting core is coated with glue, the surface is smooth and easy to clean. If something sticks to the surface accidentally, you can use a cotton swab dipped in clean water to gently wipe it off. Ps: Since alcohol cannot be used to wipe the skin, everyone should not use alcohol to wipe the painting core unless it is absolutely necessary. When using alcohol to wipe the painting core, do not let the alcohol touch the skin.
(2) Leather surface. The leather used for this product is imported first-layer cowhide, which usually does not require any special maintenance. If you love the small pendant very much, you can wipe the leather surface with a soft cloth dipped in some mink oil, so that the leather surface looks brighter and has a better texture.
(3) If the small pendant accidentally falls into the water or gets soaked in other situations, don't be afraid, just use a paper towel to absorb the water and let it dry directly. The painting core is waterproof. Ps: Although it is waterproof, it cannot be soaked in water for a long time. If so, it will affect the waterproof performance of the sebum and painting core.

If you place an order:

Upload a photo of your pet to "Upload the photos"(The uploaded photos need to be kept clear)
This product is purely handmade, if you buy, time may need to wait

10-15 days

!!
Because this product is a purely handmade product, the order has been placed after the start of production, non-returnable!!