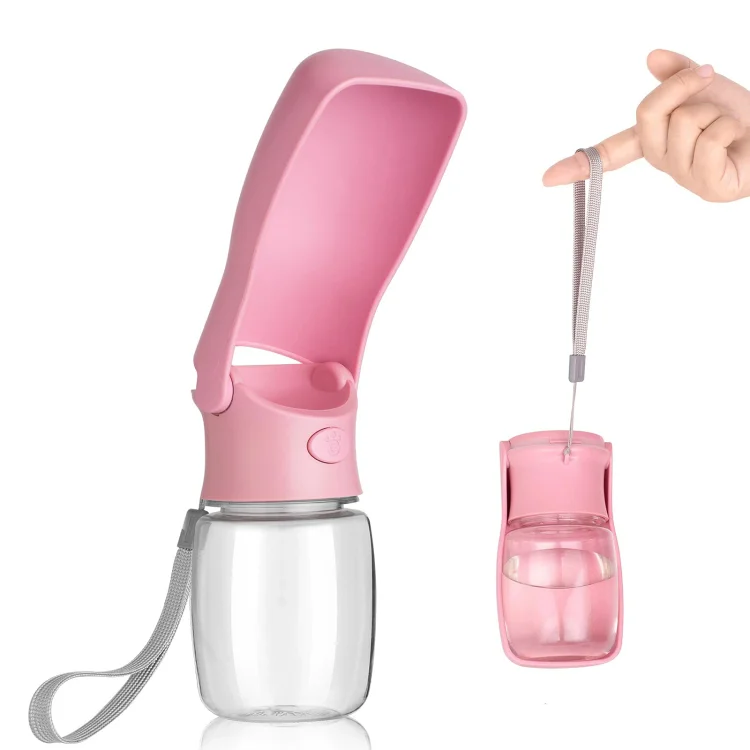 -Our 12oz portable dog water bottle with a super-large foldable drinking bowl, makes it easy and convenient to give your furry friend fresh water in every situation. When it's hot - your dog stays cool and refreshed. It's WOOF-TASTIC.
-The extra wide, large capacity drinking bowl is designed for all sizes of dogs. Your small, medium or large dog can drink freely and easily to lap up their essential H20. For all pupsters with big thirsts!
-Easy to use. One single button to control the water flow. Our Pet Water Bottle offers Worry-free and Leak-free storage. Because every drop matters. It's made from food-grade non-toxic materials too, to keep tails wagging!
-Use on daily walks & all pet adventures. It's great for hiking, the beach, or pet travel by car, train, or plane. Our portable dog water dispenser folds conveniently to store in a purse, pocket, or backpack. Or use the carry strap for easy access.
-Walfinds Perfect Gift for Pet Lovers - Our water dispenser for dogs is one of the most innovative, practical, and desirable pet water bottles on the market. It's an essential accessory for all furry four-legged friends and their pet parents!