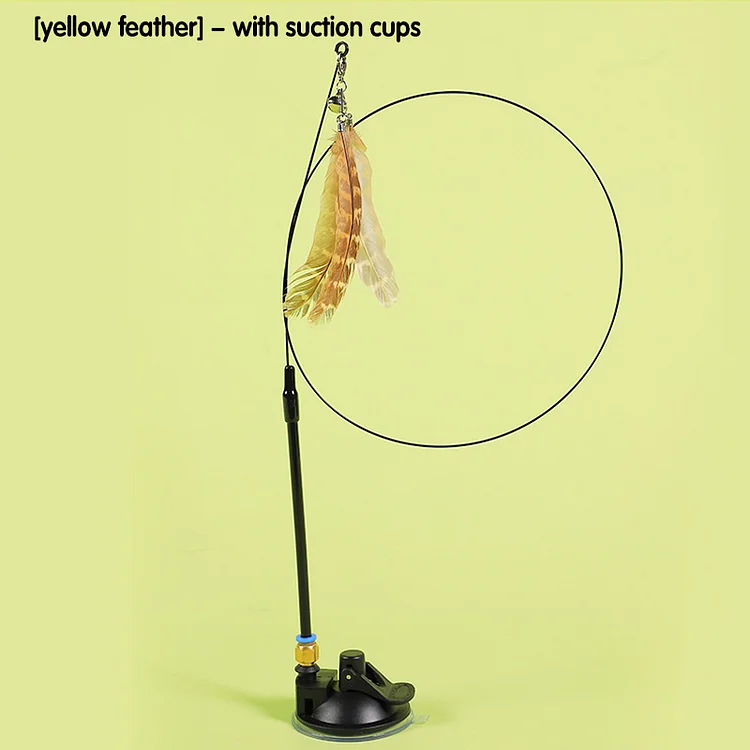 Powerful Sucker-Type Feathers Teaser Cat Toy
Multipurpose. Detachable cat teaser wands, the cat ball teaser rods can be pulled out to hold and interact with the cat, although the suction cup is already very strong, so it does not need to move the suction cup, which protects the suction cup's durability and reliability.
These wands can be adsorbed on glass or other smooth and clean surfaces. Stay with your cat anytime.
Made of natural feathers, the shape is realistic, and it induces the cat's hunting nature
Lengthen the elastic steel wire rod, which can be easily bent and stored
Powerful suction cup base, the pulling force can bear 6kg
Alternative design
Fix it with a suction cup and let the cat play and interact by itself
You can also hold it in your hand to interact with the cat