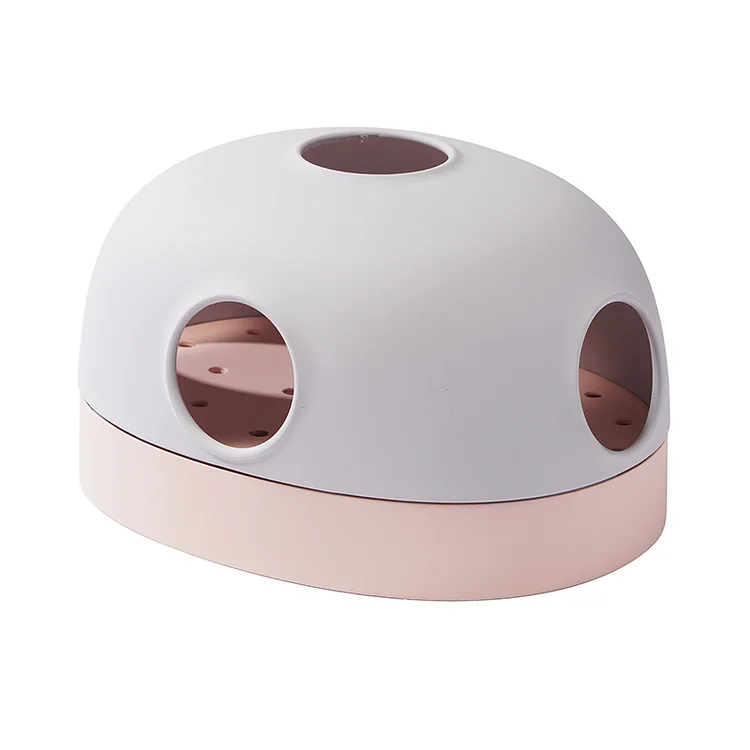 We hope to create a small world
Excitement and anxiety in cats
Or when lonely
There is a cathartic outlet
Can soothe the cat's heart
Restlessness and restlessness
Dongdongle cat toy was born
Same as cat
Cat toys have both
Interesting soul and good-looking skin
Four ways to play, release the cat's hunting nature.
Obstacle Maze Mode:

Put small snacks or toys between the obstacle boards, cover the top cover, and take out the "prey" with the cat's extraordinary wisdom.
Human pet interaction:
By setting different game difficulties, interact with cats, so that cats will not get tired of playing for a long time, and they will always have a sense of freshness.
Crazy Trackball Mode:

The toy floor is designed for double-sided use, one side is in the hole-in-the-hole mode, and the other is in the orbital ball mode, which can meet the diverse play needs of cats.
Simulated hunting mode:
A hook is reserved inside the toy top cover, which can hang all kinds of toys.
With healthy and environmentally friendly materials, cats have more peace of mind when playing.
The storage space is reserved at the bottom, and the obstacle board can be stored, which is tidy and convenient.