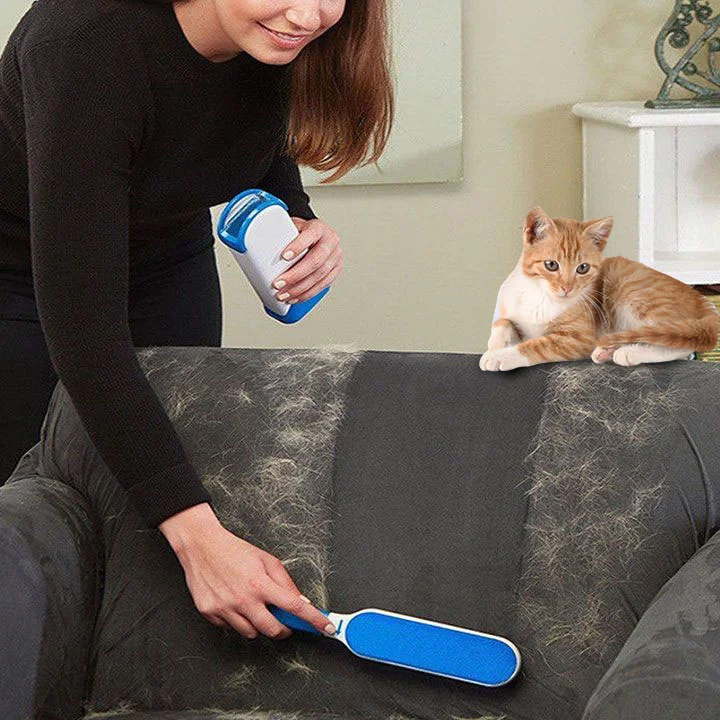 Every once in a while or for some pet owners our fluffy buddies sheds a bunch, whether it be they're changing their furry coats or daily shedding hair, the
static pet hair remover brush can help remove hair stuck on the sofa or your clothes
.


This Quick and Easy Static Pet Hair Remover uses static to cling on and remove furs on the sofa or clothes, remove it from the cover and brush it onto the furniture or clothing and the brush would cling on to the hair like a magnet!
The brush is also reusable time and time again instead of buying lint rollers all the time!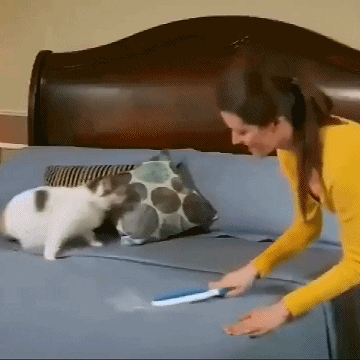 The Quick and Easy Static Pet Fur Remover Brush comes with a standard size brush and cover, also includes a Pet Fur Remover Brush Mini, so bring it with you where ever you go with your little companion!


Feature
Suitable for use in different places such as pet fabric sofa bed
Easy to remove hair, lint, dust, dander, and so on
Double-sided design for more efficient and faster
Durable ABS material provides longer use
Polyester silk fleece makes strong adsorption
Beautiful views make style
Specification
Name: pet fur remover
Color: Gray, Blue
Material: ABS
Applicable place: Pet fabric sofa bed
Function: Remove hair, dust, lint hair
Packing
• 1 x • G&T YD-3 Electrostatic Dust Brush