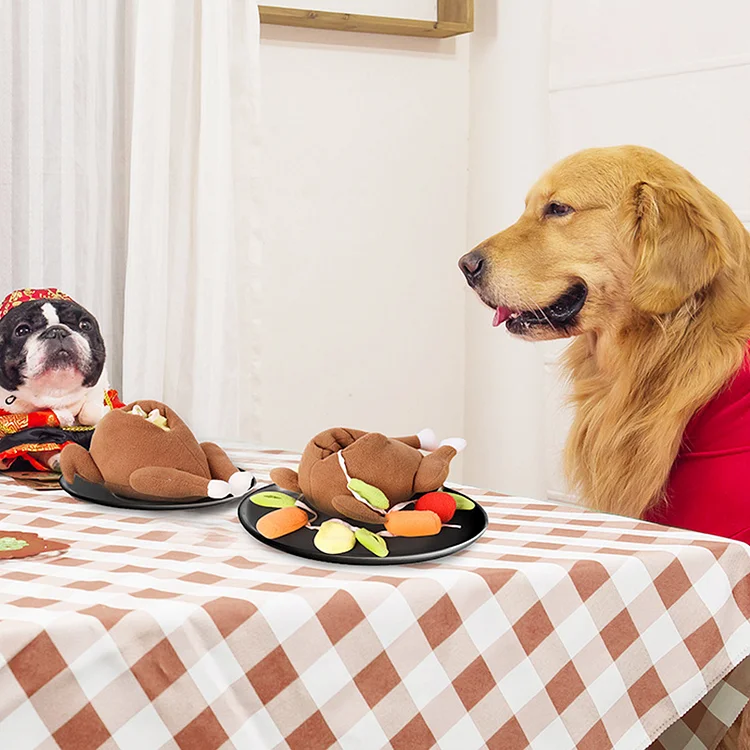 Product features
1. The main fabric of the roast turkey Tibetan food educational dog toy is polar fleece, which is soft and comfortable, and will not hurt the mouth when biting.
2. Realistic roast chicken shape, arousing the dog's hunting and foraging nature
3. The main body of the "roast chicken" is stuffed with doll cotton, which is soft and elastic, suitable for teeth grinding of small puppies, as a daily companion toy
4. The roast chicken is rich in a variety of "vegetables"-"lemon, eggs, carrots, tomatoes, potatoes" with different flavors of snacks to satisfy the dog's vision and taste buds
5. Bad breath, full of tartar, loneliness and depression, crazy house demolition---maybe you need a sniffing toy that can consume energy
6. One belt is dual-purpose, it can be used for teeth grinding and reinforcement-cotton belt is connected with "vegetable" and "roast chicken"-not easy to break
7. It is not only fun, but also a daily companion who can accompany the dog. When the owner is not at home, it can start the self-healing mode with the favorite toy.