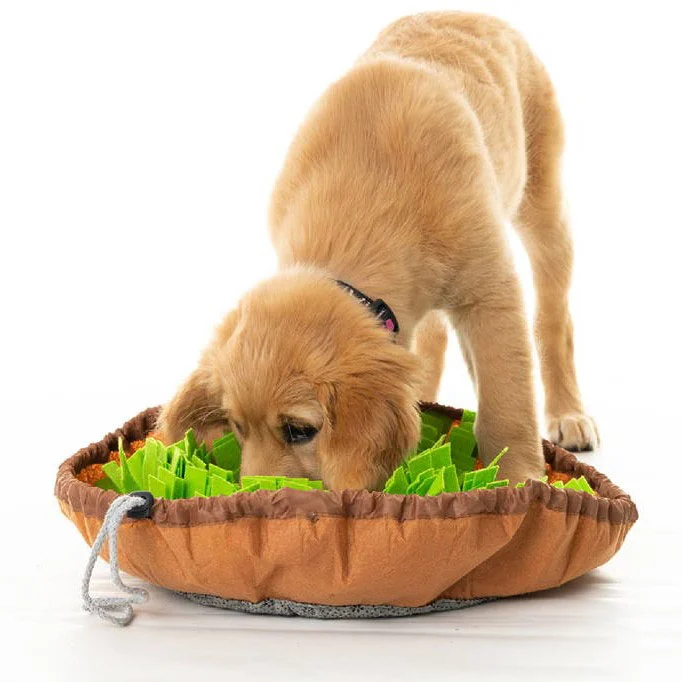 There's nothing more our dogs love to do than to sniff, scratch and forage around for treats! The Sniffler Mat allows them to do that, all while in the
safety of your home
. It's also a fantastic way for them to burn off some extra energy and promote
natural foraging fun
!

ENTERTAINING & IQ TRAINING
The Sniffler Mat was designed to keep your dog highly engaged while stimulating their sniffing senses. It's only natural for our dogs to want to sniff around the garden or couch crevasses. Sniffler Mat was designed to allow them to do that, whilst in the safety of your home, no more worrying about what they might dig up!


Designed for dogs who love to sniff! Our dogs have a natural curiosity, superior sense of smell, and innate desire to work. The Sniffler Mat helps to train your dog's smell, burn some energy, and keeps their brain busy!
Whether you're busy, you or your dog are injured or the weather sucks, just 10-minutes of using the Sniffler Mat is shown to give them great mental stimulation as they poke and prod around the mat.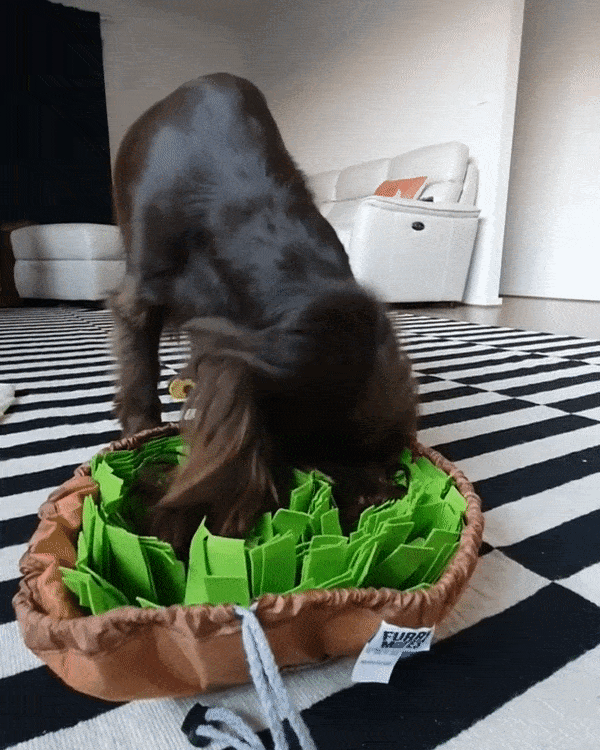 It's super easy to set up, either break up and place their treats in and around the mat or sprinkle a handful of their kibble and give it a shake. This will ensure everything sinks to the bottom and they have enough food to forage. Make it even more fun by putting a small amount of their tastier treats amongst the kibble.
The Sniffle Mat is made of durable 'anti-chewy fabric', waterproof oxford cloth and with an anti-slip pad, you can be assured it's built to last.
It can expand out to 48cm wide and with the added drawstring you can make it as big or as small as you'd like, ensuring the perfect size for all dogs.