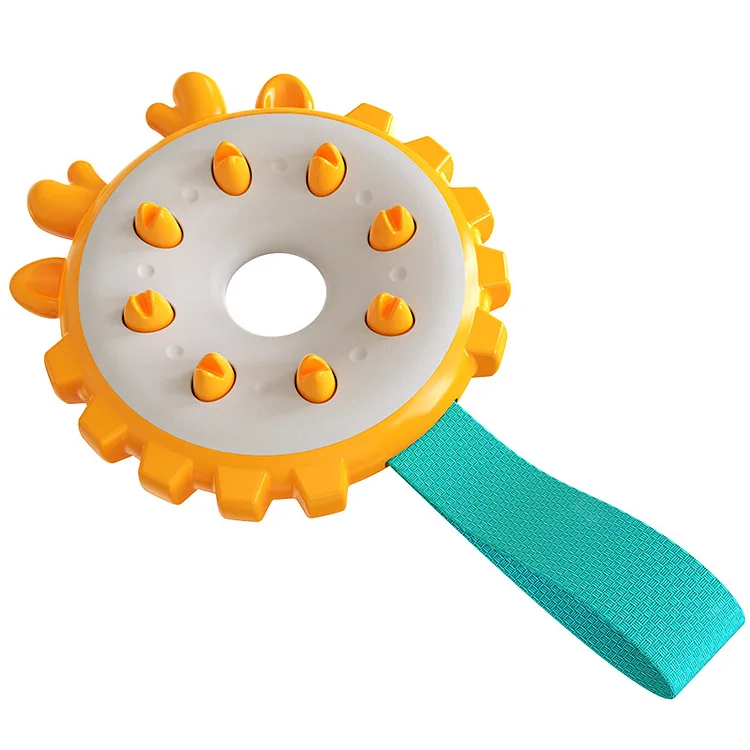 [Multifunctional dog teething toys]
This toy combines the functions of teeth grinding and cleaning, Frisbee, tug of war, etc., bringing multiple playful fun to dogs.
[Teeth grinding toy]
can play in the dog comprehensive deep cleaning dog teeth, effective removal of dirt, fully protect the dog dental health.
[Tug-of-war toy]
The product has a nylon braided rope at the end, the owner can play tug-of-war with the dog to enhance the dog's physical fitness and increase the affection between each other. You can also directly let the dog tear and bite, so that dogs love toys.
[Frisbee toy]
the owner can throw the toy, let the dog run to get back, exercise the dog's physical fitness.
[Teeth cleaning toys]
You can apply dog-specific toothpaste or food attractant to the toy, which can attract the dog's interest and also better clean the dog's teeth.