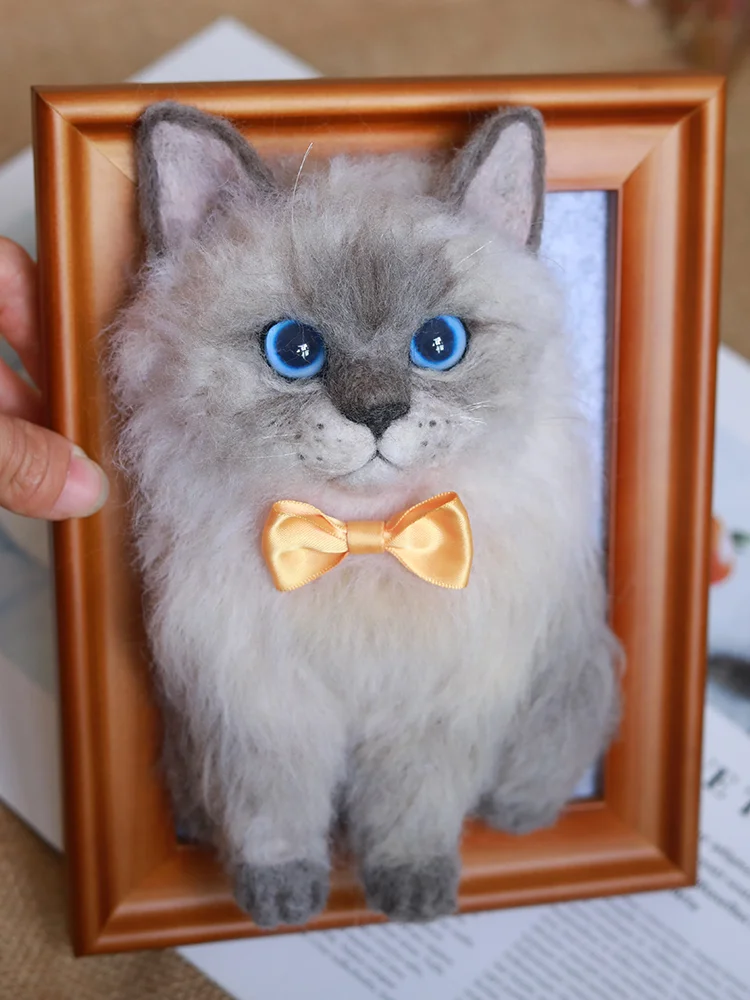 Order an adorable miniature version of a beloved dog,
handmade from 100% imported Australian wool
, as a thoughtful gift for those grieving the loss of a pet, or as a completely unique tribute to the good boy in your life.
If you place an order:
Upload a photo of your pet to "Upload the photos"(The uploaded photos need to be kept clear)
This product is purely handmade, if you buy, time may need to wait

2-5 months

!!

Because this product is a purely handmade product, the order has been placed after the start of production, non-returnable!!
Tips:

1. Because it is a handmade product of wool felt, there will be flying hair after a long time. If you have any flying hairs, trim them with scissors.
2. Pure handmade works, can not be exactly like the machine and the photo, details, and size will be different.
3. They are all real shots. Due to the light, display resolution, and many other factors, there will be some differences between the pictures and the real objects.
4. After you sign for it, please open it and check it within 24 hours. If you have any problems or are not clear, you can contact the store owner in time!